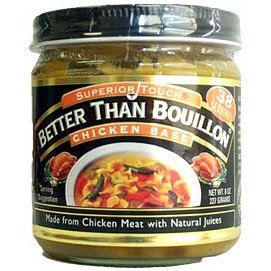 That's right. It's time for another review! Recipe and product reviews are always my favorites; however, product reviews can be extremely frustrating. The other day, our vacuum cleaner (that Jordan bought for $60 or so four years ago for his "bachelor pad") breathed its last breath. Actually, it refused to breathe at all, which led to its promptly being thrown in the dumpster. Or promptly sitting out on the porch for a couple of days before we decided that no one was fooled--we were not going to vacuum the porch.
While looking at vacuum cleaners online and scanning through hundreds of reviews, I became somewhat agitated as I discovered the dark side of consumer reviews. It loosely relates to Newton's Third Law of Physics: to every action there is always an equal and opposite reaction. In this case, for every positive, glowing review of a product there is always an equal and completely opposite and degrading review. For instance, the vacuum cleaner you just read about has industrial-strength suction...but is also so extremely wimpy that you might as well just buy a broom for all the good this product will do for you.
Now, on to my product review: Superior Touch's "Better Than Bouillon."
Better than Bouillon Concentrated Stocks are made from meat (or vegetables). This gives them a richer, more robust flavor than ordinary bouillons or soup bases. Our Chicken tastes like Chicken because it IS Chicken; our beef tastes like beef because it IS beef. No Fat, Lower Sodium: Better Than Bouillon Concentrated Stocks are fat free and have 1/3 less salt than ordinary bouillons.
Superior Touch's repertoire includes their premium bases, such as chicken, beef, lobster, vegetable, or chili; organic bases; vegetarian bases, such as No Beef Base and No Chicken Base; all-natural, reduced sodium bases; and kosher bases.
I first heard of this option for stock or broth from the infamous blog,
The Julie/Julia Project
. We don't always have the time or initiative to make our own stock, and sometimes you just leave it off of your grocery list. Better Than Bouillon has the look and consistency of baby food and can easily be used by adding one teaspoon to eight ounces of boiling water. Or, if you are making something in the crock pot, just throw some in there with some water. :) I only have the chicken and the beef base, but I truly think that it does work wonders. My dishes have yet to come out salty, and I always have some on hand for impromptu recipes (Jordan has taken to making a lot of noodle soups). At grocery stores I have only seen the chicken, beef, and vegetable bases, but would be very interested in trying their
chili
or
mushroom
bases. Perhaps I'll find them at the new
Trader Joe's
that opened up in
West Des Moines
?